Helicopter Experiences in Guatape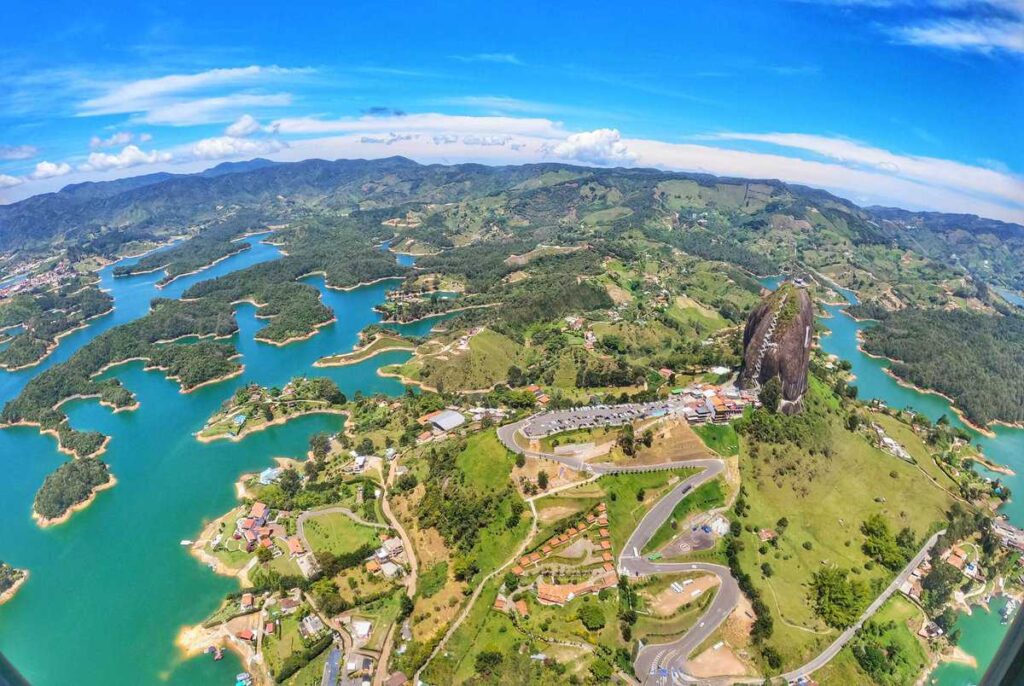 A helicopter adventure over Guatapé is an opportunity that you cannot miss when visiting this magical place. Prepare to be amazed as you fly from a perspective few can experience.
You will enjoy panoramic views that reveal the true beauty of Piedra del Peñol. The view from above offers an incomparable appreciation of the grandeur of this natural wonder. Capture stunning photos that show the beauty of the city in a way that words cannot describe.
But the adventure does not end there. Your journey will also take you through the vast expanse of the Guatapé Dam, a monumental engineering feat that dominates the region's waters. You will witness the immensity of the reservoir and the network of islands that make up its surface, creating a fascinating mosaic of water and land.
Whether you are an adventurer, a photography enthusiast or simply someone who wants to see the world from a new perspective, this helicopter tour over Guatapé is for you.
Our services include but are not limited to.....
City Tours - Corporate Service - Airport Transportation - Night in Town