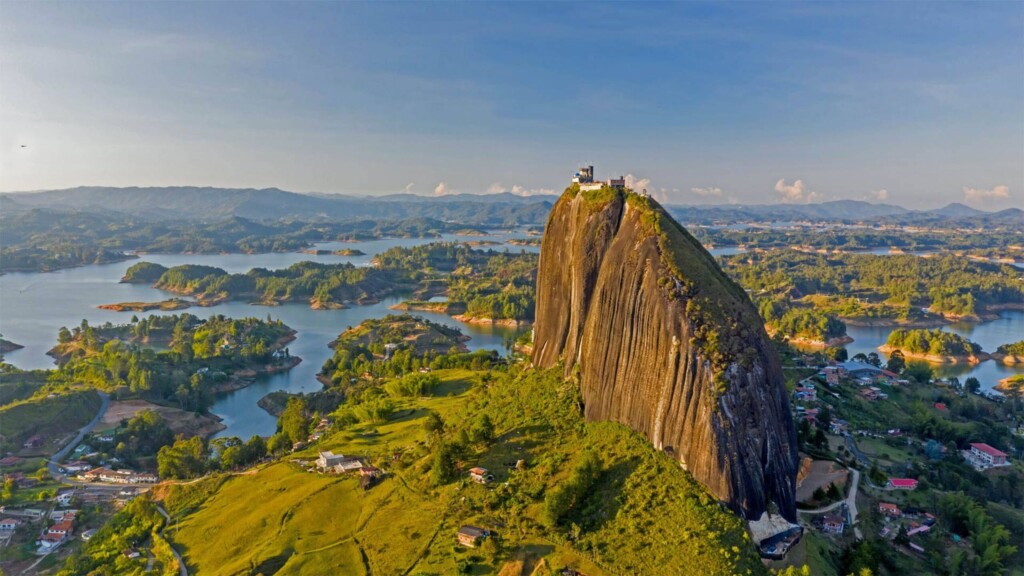 A visit to Guatapé is one of the most spectacular day trips from Medellin, and is undoubtedly one of the most impressive destinations in Antioquia. Visit Colombia's most colorful town, Guatapé is just 90 minutes from Medellin and that makes it a must-see for anyone who is visiting. In this 8-hour tour, we will discover its most emblematic landmarks and monuments and find a combination of zocalo-decorated town with beautiful architecture and the streets that surround it.
Situated just 10 minutes away from the town, is an imposing monolith overlooking a flooded dam, the peñol rock, one of the largest in the world with more than 200 meters above the surrounding countryside. Climbing up the 740 steps gives you incredible panoramic views over the breathtaking Peñol Reservoir below. This is an incredible town that you deserve to know for its magical experience, authenticity and its diversity. At the end of an unforgettable day of sightseeing around Guatapé, we will make the return journey to Medellin
Our services include but are not limited to.....
City Tours - Corporate Service - Airport Transportation - Night in Town