Wakeboard Experience in Guatapé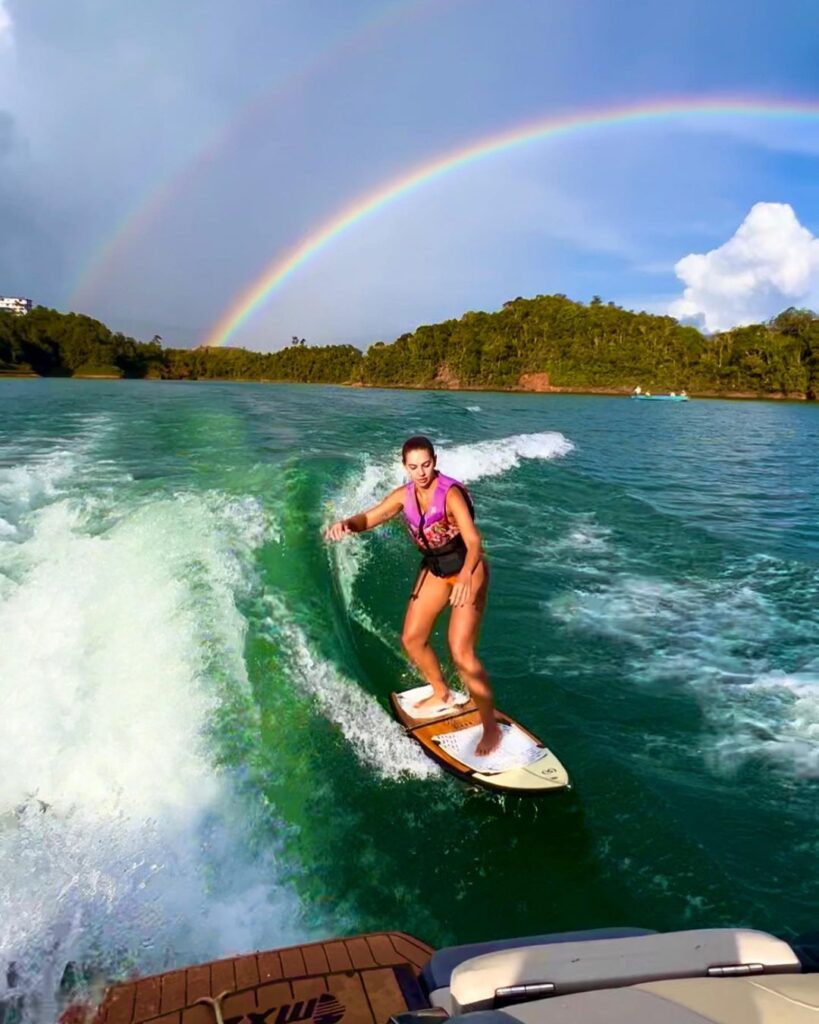 Get ready to experience the ultimate adrenaline rush as you dive into wakeboarding on the pristine waters of Guatapé Lake. Stunning landscapes of Guatapé, this adventure promises heart-pounding excitement and unforgettable memories.
Whether you're a seasoned pro or a first-time rider, our wakeboarding experience offers something for everyone. Feel the wind in your hair, the sun on your skin, and the freedom that comes with gliding through the waves.
Our expert instructors are dedicated to ensuring you have a safe and thrilling experience. Whether you're looking to conquer your first wakeboarding run or aiming to master advanced maneuvers, they'll provide guidance and encouragement every step of the way.
Are you ready to ride the waves and take your adventure to the next level? Don't miss the opportunity to experience the excitement of wakeboarding on Guatapé Lake. Book your adventure today and get ready for an adrenaline-fueled ride that you'll be talking about for years to come.
Our services include but are not limited to.....
City Tours - Corporate Service - Airport Transportation - Night in Town